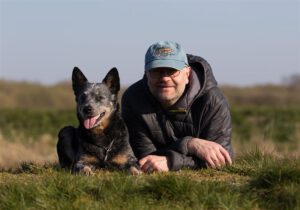 I (born in 1969) raised up in Baden-Baden and at the age of 10 I received classical piano training from the well-known Hungarian pianist Tibor Y. von Arth. After the basic training in classical music, I switched to blues and boogie woogie at the age of 15 and performed in the Baden-Baden music scene again and again in sessions with various musicians. In 1988 I discovered the Hammond as an excellent rock instrument and was quickly known as "Hammond-Alex" among "amateur bands".
In 1990 I joined the rock cover band "Sunset Club" from Bühl, with which we had performances from festivals of up to 1,800 visitors (Rock am See, Achern). From 1999 to 2003 I lived in the Stuttgart region and was musically rather inactive, apart from a few small cover bands with which we went to the city festivals. However, an outstanding experience was a music project with the producer Tom Newman, who had recorded the famous record Tubullar Bells by Mike Oldfields.
When I moved to Northern Germany in 2003, I started as a keyboardist with the Papenburg rock band "Dogs Out". After I split up, I played with the Irish folk band "Weathercock" for a short time. 
In 2013 I started the project "Backwire" together with Detlef "Lefty" Sayk, which performed as a pure acoustic duo at the LGS Papenburg, among others. "Backwire" was then enriched in 2016 by Ina Blankmann with her incredibly good voice. In March 2018, "Backwire" was dissolved. What happened next could almost be described as "musical burnout". I sold all the instruments and took a year off from all musical activities. No bands, no stage, no gigs. I wanted to find out whether the time of the "musician Alex" is over or whether there is still "hope".
Encouraged by my good friend Lefty (see Papenburg), who found his luck in DAW (Digital Audio Workstation) recording, I started again and dealt with the fascinating technology. In the beginning I played a few keyboard tracks for Lefty.
Then I got myself some equipment again and started to implement my own musical ideas. As equipment I use: Yamaha DGX 630 Grand Piano DAW software from Reaper VST plugins from Native Instruments, IK Multimedia (Miroslav Philarmonik, Sample Tank), Indiginus, Project Sam Steinberg UR 22 MK 2 (external sound module) Edirol "Studio" speakers Midi controller Behringer X Touch One My passion is film and theater music, which is why my compositions, with a few exceptions, are more in the classical environment.
For some time now I have also been accompanying the home recording project DoorByDoorAudio from Papenburg. This is where musicians meet who implement their ideas and make music together in a relaxed atmosphere. More at www.doorbydooraudio.de